Burlap & Barrel
Regular price
Sale price
$8.99 USD
Unit price
per
Sale
Sold out
Our summery, spicy Silk Chili Flakes come from Kahramanmaras, Turkey.
Use in any recipe calling for marash pepper or Aleppo pepper ⁠— this will become your new favorite chili flake. Silk Chili is botanically identical to the Aleppo pepper, which has been cultivated in Syria for centuries. Due to the ongoing violence of the Syrian civil war, true Aleppo chili is unfortunately no longer available for import.
Our Silk Chili Flakes are naturally preserved with a little bit of salt and sunflower seed oil to keep them fresh and flavorful. They have a warm, tomato-like flavor and a medium heat, similar to Espelette and Korean chilis.
Use in any dish in need of a little excitement, from scrambled eggs to burgers to brownies. Perfect for cooking or finishing.
Share
View full details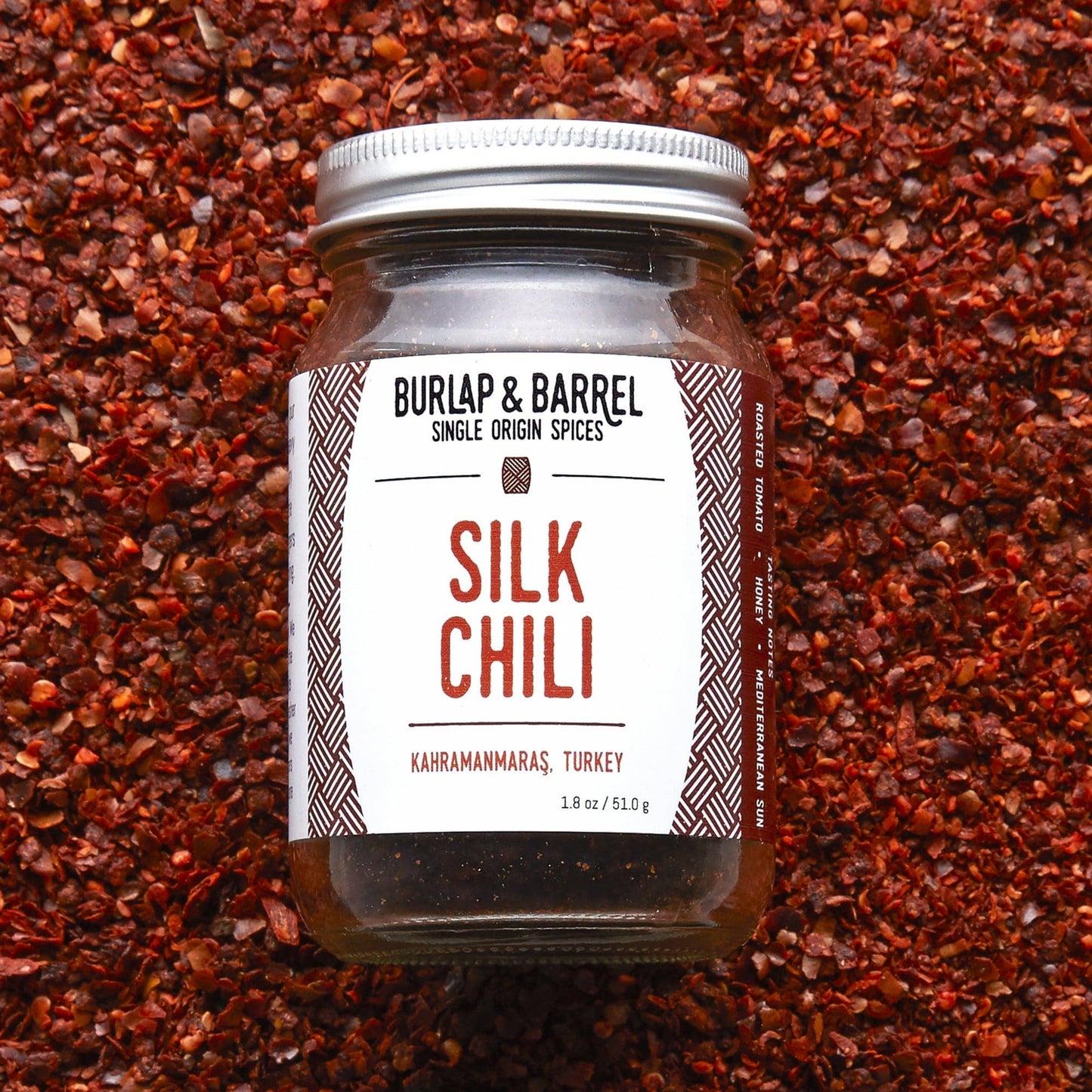 Apt Description
"Silk Chili Flake" is a fitting name. We bought bulk Aleppo pepper flake from a shop in NYC several years ago, and used them often. Burlap & Barrel's is a very high quality product with a great flavor. An upgrade from big-box "chili powder" that will level-up any dish. Not overly spicy, just great chili favor.